2021.02.16
Product Update
Improvement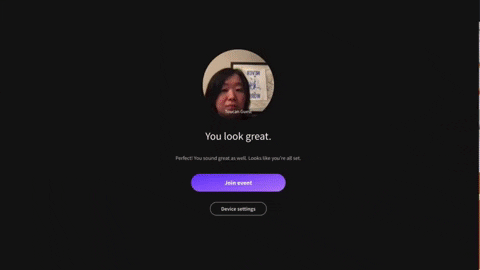 Learn how to use Toucan live
If you're a newcomer to Toucan, you can now try out the platform on your own; no need for anyone else. Just click "Try the Demo" on our homepage, and you'll learn the basics immediately. Click around and have fun!
2021.02.03
Product Update
Improvement
Log in with Linkedin
It is now easier than ever to host events with your professional communities. In addition to Google and Facebook, you can now log into a Toucan event with your LinkedIn account.
2020.11.20
Press
Foundation for Economic Education
Entrepreneurship Is Accelerating at the Fastest Rate in Decades During This Pandemic
Read more
2020.11.19
Product Update
Feature
Be in touch with everyone in a heartbeat
Use the global chat to send a quick note to everybody in the space.
2020.11.18
Press
Startup Pill
Best Startups Founded in New York in 2020
Read more
2020.11.12
Press
Sequoia Capital Publication
DevRel is the new marketing (but can't feel like marketing)
Read more
2020.10.05
Press
The Stanford Daily
Stanford sister-brother duo launch video-conferencing platform Toucan to simulate real-life conversation
Read more
2020.09.02
Product Update
Feature
Presenting a Shared Screen
Giving a slideshow presentation, running trivia night, or sharing photos with the whole space is easy on Toucan. Go into Presenter Mode, click the purple "Media" button, and select the screen you'd like to share. Easy.
2020.08.27
Product Update
Feature
Meeting Spots
Meeting Spots are perfect for events that require a little more structure. Hosts can create them on the fly to designate team meetup locations or conversation topics.
2020.09.02
Product Update
Feature
Get up on stage with Presenter Mode
If you need to address everybody in the space at once, regardless of the number of groups, use Presenter Mode. That way, everyone will see your video and hear your audio all at the same time.
2020.08.27
Product Update
Feature
Keep track of other guests with the Attendee List
With the Attendee List on Toucan, you can see the names and profile pictures of everybody at the event. And it makes navigating the space even easier.
2020.07.09
Product Update
Feature
Emoticons: the most fun way to react!
Sometimes, there are things that words can't convey… And that's when you use emoticons! Send a heart, wave, or instant message to anyone--whether they're in your group or not--and pump up the energy in the space.
2020.07.01
Product Update
Feature
The very basics of Toucan
We want to bring you the most natural, dynamic social experience possible. Step into a Toucan event and see how easy it is to move from one group to another. It's just like an in-person party!